Nicaraguan School of Christ Convention Report - Feb. 7-11
The conferences were held in the cities of Ocotal, Leon, and Tipitapa(Managua) with approximately 1000 pastors and leaders attending. We were blessed to have pastors from Cuba, Panama, Costa Rica, El Salvador, and Honduras.
The purpose of the convention was to encourage the humble and sincere in heart pastors and leaders to seek God for empowerment to stay the course in this time of great deception. In this time we are living if it were possible even the very elect would be decieved.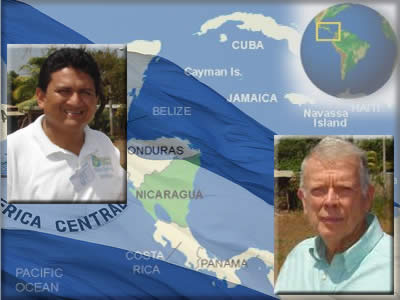 It is a time for all of us to think clearly about what Jesus said "will not God avenge His own elect who cry unto Him day and night". Our meetings in the three cities were to encourage the pastors and leaders to keep focused on continuing their intense prayer life in this time of great deception. The deception sweeping the world is to turn people from the will of God to being concerned with and loving the things of this world(double minded, wanting the the things of the world and the things of God). We can not have a love of the Father and a love of the things of this world.
We must realize this is not our home, we are all passing through this alloted time going to one of two eternal destinations. In passing through this life it is the will of God for us to show the way of salvation to as many as God provides us the opportunity. This will occur if Christ rules in us, our hope of glory. We believe the time is short and the Bride must make herself ready(Rev.19 7-8)
Here and all over the world there is great gratitude for Brother Clendennen hearing and obeying the voice of the Lord in beginning the School of Christ and staying the course in every aspect. He was truly an obedient servant of the Living God, perservering unto the end. He began all of the work being done here.
The anointed messages preached by Pastors Chamblee, Kirby, and Delvis Mercado brought a large number of men and women to the altars seeking God's face to stay the course to the end. God is preparing His Bride. "Blessed are they that do His commandments that they may have the right to the tree of life, and may enter in through the gate into the city" Rev.22 v14.
God Bless all of you
Doc, Dee, and Rick